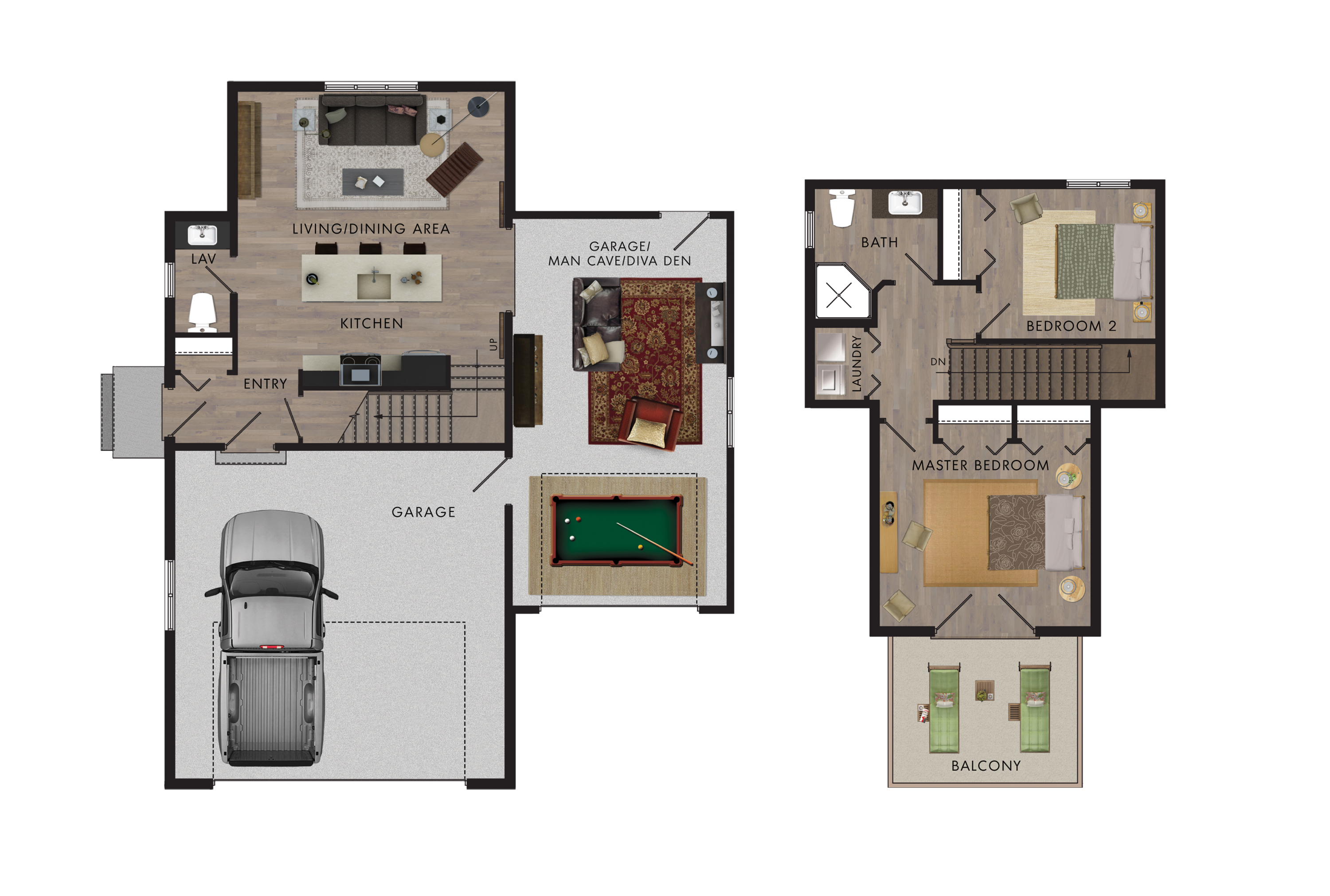 Specs
Living / Dining Room: 17′-1″ X 11′-1″
Kitchen: 9′-5″ X 7′-4″
Garage: 21′-1″ X 21′-6″
Garage / Man Cave: 13′-6″ X 25′-1″
Primary Bedroom: 13′-1″ X 11′-4″
Bedroom 2: 10′-9″ X 9′-3″


The Tidewater is a dream carriage house with a flex garage and great recreational digs. The open concept living area opens to a garage, man cave or diva den. The upper level provides two bedrooms, including a master suite balcony.
5
Reviews
22
reviews for this content.
Share your Beaver Homes and Cottages Story with us!
×
Please select one or more photos to proceed!
UPLOAD PHOTOS FROM YOUR FACEBOOK
UPLOAD PHOTOS FROM YOUR INSTAGRAM
UPLOAD PHOTOS FROM YOUR COMPUTER