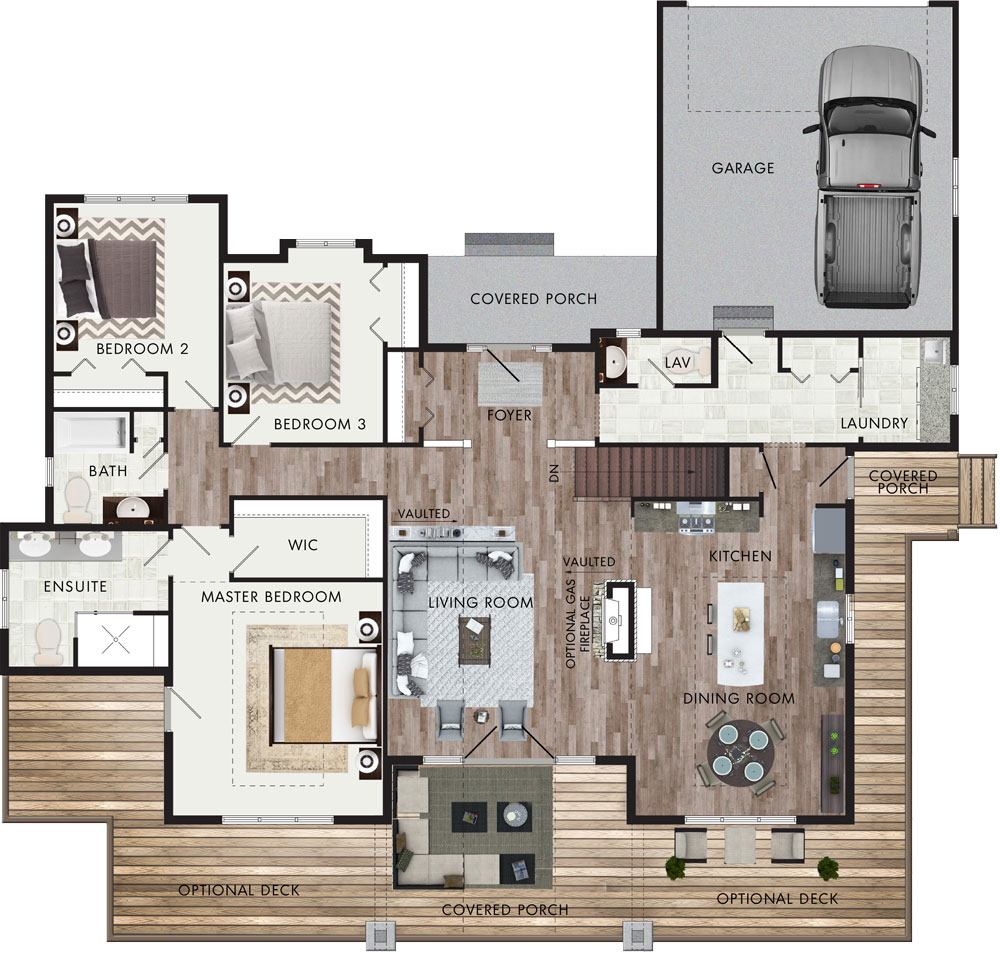 Specs
Great Room: 16′-2″ x 20′-8″
Kitchen: 14′-4″ x 12′-3″
Dining Room: 14′-4″ x 9′-0″
Garage: 19′-5″ x 21′-8″
Master Bedroom: 14′-1″ x 15′-8″
Bedroom 2: 11′-1″ x 11′-4″
Bedroom 3: 10′-8″ x 12′-1″

The Cariboo is designed to capture breathtaking vistas with the abundance of glass, porch and optional decks on the front of this home. Intended for a sloping lot, the walkout basement provides convenient access and plenty of light to the lower level.


The main floor has a natural flow through its spacious rooms and airy design and is well suited for larger family gatherings. This model works equally well as a permanent residence or a recreational home.

5
Reviews
17
reviews for this content.
Share your Beaver Homes and Cottages Story with us!
×
Please select one or more photos to proceed!
UPLOAD PHOTOS FROM YOUR FACEBOOK
UPLOAD PHOTOS FROM YOUR INSTAGRAM
UPLOAD PHOTOS FROM YOUR COMPUTER