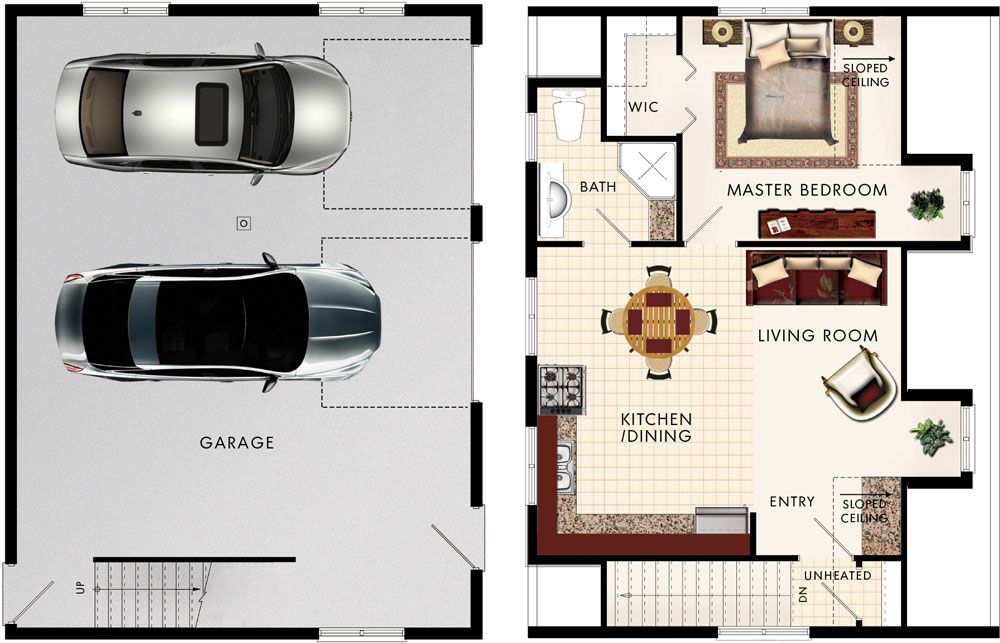 Specs
768 Sq. Ft. Garage
Great Room: 18′-6″ x 11′-8″
Kitchen: 10′-10″ x 9′-8″
Nook: 10′-10″ x 5′-10″
Master Bedroom: 10′-2″ x 11′-6″


This two-bay garage design is more than a garage and is great for the family that needs a bit more space. The Wyngate serves a double purpose. It provides two-car storage with extra space for the possibility of a future workshop. This model also has a bonus living area above the garage that could be used as a guest apartment or a private getaway just a few steps from your home. Upstairs in the loft is a full size eat-in kitchen with sufficient counter space. Connected to the kitchen are the bathroom, great room and the large master bedroom complete with a walk-in closet.
5
Reviews
1
reviews for this content.
Share your Beaver Homes and Cottages Story with us!
×
Please select one or more photos to proceed!
UPLOAD PHOTOS FROM YOUR FACEBOOK
UPLOAD PHOTOS FROM YOUR INSTAGRAM
UPLOAD PHOTOS FROM YOUR COMPUTER