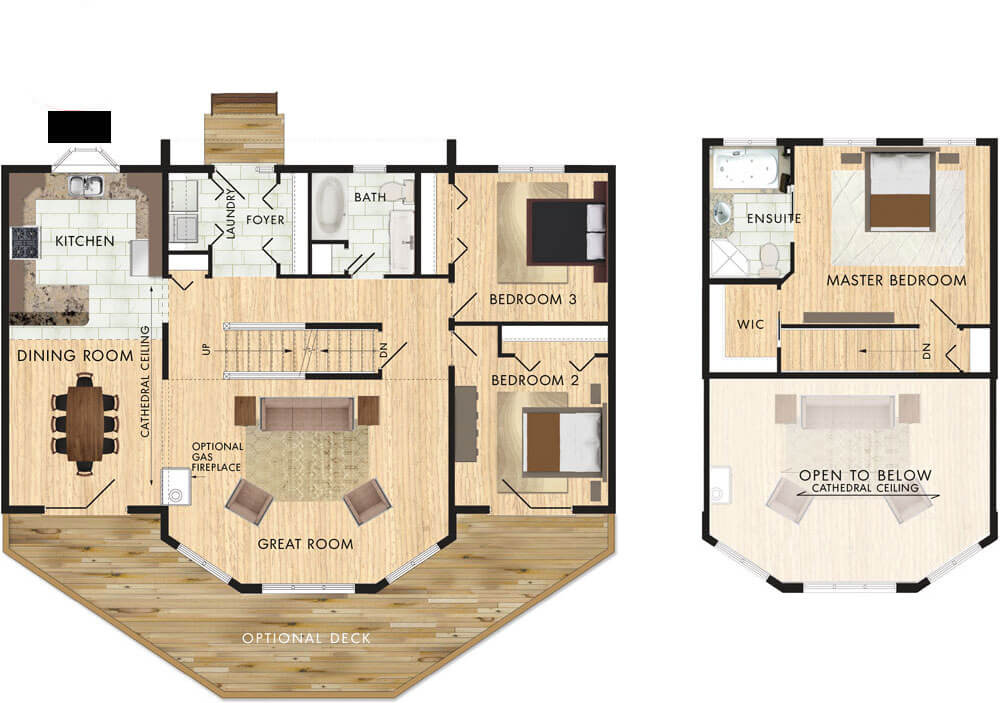 Specs

Great Room: 21′-1″ x 15′-6″
Kitchen: 11′-6″ x 11′-6″
Dining Room: 11′-6″ x 13′-7″
Master Bedroom: 14′-8″ x 13′-5″
Bedroom 2: 11′-6″ x 11′-2″
Bedroom 3: 11′-6″ x 11′-2″


Most house plans are only symmetrical from the exterior. The Taylor Creek II brings the symmetry inside throughout the entire main floor. The central great room divides this home into three areas. The left side is devoted to the kitchen and dining area. The right side is for two main floor spare bedrooms that are both a sufficient size. The main floor includes a laundry closet at the foyer and a main bathroom with a linen closet. Upstairs is meant to be a separate oasis. This level is completely dedicated to the master bedroom and provides lots of storage and a private ensuite. The stairs leading to this space are open to below allowing the views to be captured upstairs as well.
5
Reviews
10
reviews for this content.
Share your Beaver Homes and Cottages Story with us!
×
Please select one or more photos to proceed!
UPLOAD PHOTOS FROM YOUR FACEBOOK
UPLOAD PHOTOS FROM YOUR INSTAGRAM
UPLOAD PHOTOS FROM YOUR COMPUTER